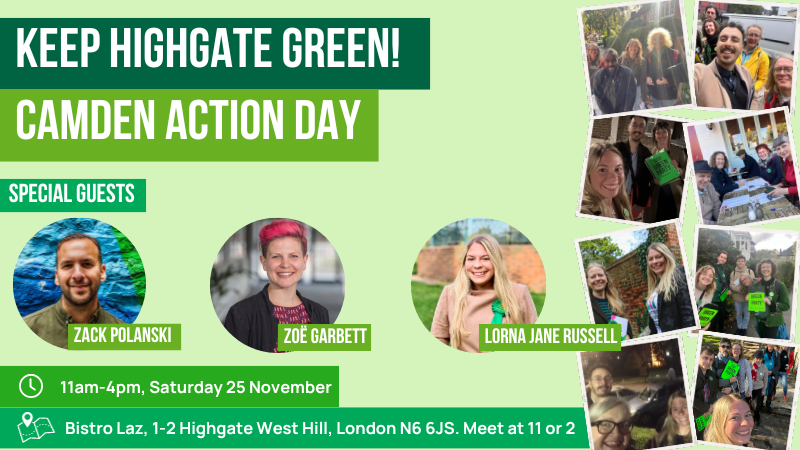 Big action day today: deputy Leader Zack Polanski is joining us, and our candidate for Mayor of London, Cllr Zoë Garbett. People from all over London will be coming to help leaflet and knock on doors. Can you join us?
Meet at Bistro Laz, Highgate West Hill, at 11am and go canvassing until 4pm. From 1pm to 2pm we will have lunch at Bistro Laz.
You do not need any experience as you will get matched up with someone who has knocked on many doors before and will show you the ropes.